Editor's note: Find the latest COVID-19 news and guidance in Medscape's Coronavirus Resource Center.
Family physician Mitchell A. Kaminski, MD, MBA, was still awash in feelings of joy and relief at recently being vaccinated against COVID-19 when a patient's comments stopped him cold. The patient, a middle-aged man with several comorbidities, had just declined the pneumonia vaccine – and he added, without prompting, that he wouldn't be getting the COVID vaccine either. This patient had heard getting vaccinated could kill him.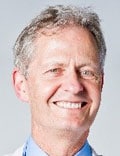 Kaminski countered with medical facts, including that the very rare side effects hadn't killed anyone in the United States but COVID was killing thousands of people every day. "Well then, I'll just risk getting COVID," Kaminski recalled the patient saying. Conversation over.
That experience caused Kaminski, who is program director for population health at Thomas Jefferson University, Philadelphia, to rethink the way he talks to patients who are uncertain or skeptical about getting a COVID-19 vaccine. Now, if he saw that patient who seemed fearful of dying from a vaccination, Kaminski said he would be more curious.
Instead of outright contradicting the beliefs of a patient who is reluctant to get vaccinated, Kaminski now gently asks about the reasons for their discomfort and offers information about the vaccines. But mostly, he listens.
Conversations between physicians and patients about the risks that come with getting a COVID-19 vaccine are becoming more common in general as eligibility for immunizations expands. Physicians are using a variety of methods to communicate about the safety and importance of getting vaccinated that they think will lead to more of their patients getting a COVID-19 vaccine.
About 80% of Americans say that they are most likely to turn to doctors, nurses and other health professionals for help in deciding whether to get the COVID vaccine, according to research by the Kaiser Family Foundation.
Getting Beyond the Distrust
While patients often feel a strong connection with their health providers, distrust in the medical establishment still exists, especially among some populations. The Kaiser Family Foundation reported that a third of Black respondents are taking a "wait-and-see" approach, while 23% said they will get it only if it's required – or not at all.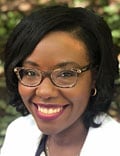 Distrust persists from historical racist events in medicine, such as the infamous Tuskegee experiments in which treatment was withheld from Black men with syphilis. But physicians shouldn't assume that all Black patients have the same reasons for vaccine hesitancy, said Krys Foster, MD, MPH, a family physician at Thomas Jefferson University.
"In my experience caring for patients who are uncertain or have concerns about receiving the vaccine, I've learned that many are just seeking more information, or even my approval to say that it is safe to proceed given their medical history," she said.
Sources such as the COVID Racial Data Tracker have found that Black Americans have a higher COVID death rate than other racial or ethnic groups, making vaccination even more vital. Yet fear of the vaccine could be triggered by misinformation that can be found in various places online, Foster said.
To encourage people to get vaccinated and dispel false information, Foster takes time to discuss how safe it is to get a COVID-19 vaccine and the vaccines' side effects, then quickly pivots to discussing how to get vaccinated.
It can be difficult for some people to find appointments or access testing sites. The failure to get the vaccine shouldn't automatically be attributed to "hesitancy," she said. "The onus is on the medical community to help fix the health injustices inflicted on communities of color by providing equitable information and access and stop placing blame on them for having the 'wrong' vaccine attitude."
Give Your Testimonial
Jamie Loehr, MD, of Cayuga Family Medicine in Ithaca, N.Y., said he has always had a higher-than-average number of patients who refused or delayed their children's vaccines. He does not kick them out of his practice but politely continues to educate them about the vaccines.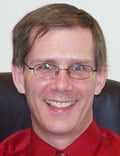 When patients ask Loehr if he trusts the vaccine, he responds with confidence: "I not only believe in it, I got it and I recommend it to anyone who can possibly get it."
He was surprised recently when a mother who has expressed reluctance to vaccinate her young children came for a checkup and told him she had already received a COVID vaccine. "She made the decision on her own that this was important enough that she wanted to get it," he said.
Health Care Worker Hesitancy
Some health care workers' unease about being at the front of the line for vaccines may be another source of vaccine hesitancy among members of the general population that physicians need to address. In a survey of almost 3,500 health care workers conducted in October and November 2020 and published in January 2021 in Vaccines, only about a third (36%) said they would get the vaccine as soon as it became available. By mid- to late-February, 54% of health care workers reported having been vaccinated and another 10% planned to get the vaccine as soon as possible, according to the Kaiser Family Foundation COVID-19 Vaccine Monitor.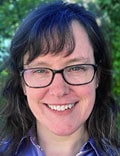 Resolving doubts about the vaccines requires a thoughtful approach toward health care colleagues, said Eileen Barrett, MD, MPH, an internist and hospitalist who was a coauthor of the Vaccines paper and who serves on the editorial advisory board of Internal Medicine News. "We should meet people where they are and do our best to hear their concerns, listening thoughtfully without condescension. Validate how important their role is in endorsing vaccination and also validate asking questions."
There's power in the strong personal testimonial of physicians and other health care workers – not just to influence patients, but as a model for fellow health professionals, as well, noted Barrett, who cares for COVID-19 patients and is associate professor in the division of hospital medicine, department of internal medicine, at the University of New Mexico, Albuquerque.
"Do It For Your Loved Ones"
The Reagan-Udall Foundation, a nonprofit organization created by Congress to support the Food and Drug Administration, tested some messaging with focus groups. Participants responded favorably to this statement about why the vaccines were developed so quickly: "Vaccine development moved faster than normal because everyone's making it their highest priority."
People did not feel motivated to get the vaccine out of a sense of civic duty, said Susan Winckler, RPh, Esq, who is CEO of the foundation. But they did think the following was a good reason to get vaccinated: "By getting a vaccine, I could protect my children, my parents, and other loved ones."
Physicians also can work with community influencers, such as faith leaders, to build confidence in vaccines. That's part of the strategy of Roll Up Your Sleeves, a campaign spearheaded by agilon health, a company that partners with physician practices to develop value-based care for Medicare Advantage patients.
For example, Wilmington Health in North Carolina answered questions about the vaccines in Facebook Live events and created a Spanish-language video to boost vaccine confidence in the Latinx community. Additionally, PriMED Physicians in Dayton, Ohio, reached out to Black churches to provide a vaccine-awareness video and a PriMED doctor participated in a webinar sponsored by the Nigerian Women Cultural Organization to help dispel myths about COVID-19 and the vaccines.
"This is a way to deepen our relationship with our patients," said Ben Kornitzer, MD, chief medical officer of agilon. "It's helping to walk them through this door where on one side is the pandemic and social isolation and on the other side is a return to their life and loved ones."
The messages provided by primary care physicians can be powerful and affirming, said Winckler.
"The path forward is to make a space for people to ask questions," she continued, noting that the Reagan-Udall Foundation provides charts that show how the timeline for vaccine development was compressed without skipping any steps.
Strategies and background information on how to reinforce confidence in COVID-19 vaccines are also available on a page of the Centers for Disease Control and Prevention's website.
None of the experts interviewed reported any relevant conflicts of interest. The Reagan-Udall Foundation has received sponsorships from Johnson & Johnson and AstraZeneca and has had a safety surveillance contract with Pfizer.
This article originally appeared on MDedge.com, part of the Medscape Professional Network.