[ad_1]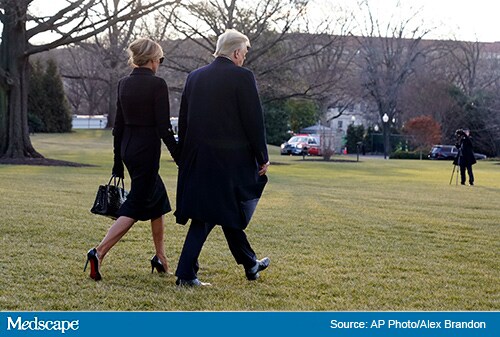 President Donald J. Trump issued 70 commutations of sentences and 73 pardons on his final day in office, including a handful to physicians who had been convicted of fraud and to a group of former executives of WellCare, a Tampa-based company that provided behavioral health care.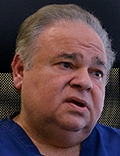 The most prominent of the actions involved Salomon Melgen, MD, a West Palm Beach-based ophthalmologist who ran a group of clinics in South Florida. Melgen was convicted on 67 counts of fraud, filing false claims, and falsifying records and sentenced to 17 years in prison in 2018. His scheme was lucrative: he was reportedly Medicare's highest-paid physician in 2012, receiving some $21 million from the federal health program. The federal government said Melgen was reimbursed at least $70 million through the scheme.
Melgen appealed, but the 11th Circuit Court of Appeals upheld the sentence in July 2020, the Palm Beach Post reported at the time.
Trump commuted Melgen's sentence, with the White House stating: "Numerous patients and friends testify to his generosity in treating all patients, especially those unable to pay or unable to afford healthcare insurance."
The newspaper also noted that Melgen was indicted in 2015 — before his arrest for healthcare fraud — for participating in a bribery scheme involving New Jersey Senator Bob Menendez (D). Prosecutors dropped the charges in 2017 after a jury deadlocked at trial. Menendez was one of the supporters for the commutation, according to a Trump White House statement on all the pardons and commutations.
Trump granted a full pardon to Scott Harkonen, MD. The former CEO of InterMune was convicted in 2009 for wire fraud for putting out a press release that falsely reported the results of a clinical trial for the company's drug Actimmune. The Department of Justice said that InterMune also illegally promoted Actimmune to treat idiopathic pulmonary fibrosis, charging $50,000 per treatment. A judge sentenced Harkonen to 3 years' probation, with 6 months of home confinement, plus a $20,000 fine and 200 hours of community service. Harkonen appealed his conviction, which was rejected in 2013.
New Jersey vascular surgeon Frederick Nahas, MD, also received a full pardon. Nahas pled guilty to obstruction of justice in 2002 for failing to properly communicate to federal officials what he knew about a fraudulent billing scheme. The White House said Nahas did not cooperate in the investigation. He was sentenced to 1 month in prison, 3 months of home confinement, 100 hours of community service, and 3 years of probation, and was fined $20,000, according to Becker's Hospital Review. He served 1 month in 2003, and "has spent the subsequent 18 years working tirelessly to regain the trust and admiration of his patients, colleagues, and community," said the White House.
Anesthesiologist Faustino Bernadett, MD, received a full pardon, despite being sentenced in 2020 to 15 months in federal prison for taking part in a fraud scheme in which he concealed more than $30 million in illegal kickback payments to physicians who steered spinal surgeries to the Long Beach hospital he owned. This was part of a $900 million fraud perpetrated on California's worker compensation system, according to the Department of Justice.
The White House claimed Bernadett was "not part of the underlying scheme itself" and just failed to report what he knew. "This conviction is the only major blemish on Dr Bernadett's record," said the White House, adding that he has been an active philanthropist since his retirement.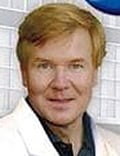 Mississippi physician Robert S. Corkern, MD, was also pardoned. He had pled guilty to a federal bribery charge in 2012 and was sentenced to 3 years of supervised release. "This pardon will help Dr Corkern practice medicine in his community, which is in dire need of more doctors as it has struggled to keep up with demand for emergency services," said the White House.  
Finally, Trump pardoned five former executives of WellCare: Todd Farha, Thaddeus Bereday, William Kale, Paul Behrens, and Peter Clay. They had been convicted of Medicaid fraud and those convictions were upheld in 2016, reports the Tampa Bay Times.
The White House said the convictions are "widely cited as a case study in overcriminalization," and noted the executives had attracted the support of the CATO Institute, the Reason Foundation, the National Association of Criminal Defense Lawyers, and various scholars and law professors.
"There was no evidence that any of the individuals were motivated by greed," said the White House.
Follow Medscape on Facebook, Twitter, Instagram, and YouTube.


[ad_2]

Source link